Member of the Chinese Academy of Sciences, professor of University of Science and Technology of China. Dean and doctoral supervisor of College of Computer Science &Software Engineering, Shenzhen Unviersity, Part-time doctoral supervisor of Harbin Institute of Technology, Shenzhen Graduate School, Honorary Professor of Tianjin Polytechnic University. He has completed more than 10 Chinese National Natural Science Foundation and Doctoral Fund of Ministry of Education of China.
Çetin Kaya Koç received his Ph.D. in Electrical & Computer Engineering from University of California Santa Barbara in 1988. His research interests are in cyber-physical security, cryptographic engineering, finite field arithmetic, random number generators, and neuromorphic engineering.
Koç is the co-founder of the Conference on Cryptographic Hardware and Embedded Systems. The CHES Conference is the second largest cryptography conference and the premier forum for presenting scientific advances in all aspects of cryptographic hardware and security of embedded systems. Koç is also co-founder of two other conferences:International Workshop on the Arithmetic of Finite Fields (WAIFI) and Security Proofs for Embedded Systems (PROOFS). WAIFI is a forum of engineers and mathematicians interested in efficient software and hardware realizations of finite fields. On the other hand, the goal of the PROOFS workshop is to promote methodologies that increase the confidence level in the security of embedded systems, especially those that contain cryptographic mechanisms. Koç also organized and chaired the Open Problems in Mathematical and Computational Sciences Conference, held in Istanbul in September 18-20, 2013, and Cyber-Physical Security Education Workshop, held in July 17-19, 2017 in Paris, France.
Koç is the founding Editor-in-Chief of the Journal of Cryptographic Engineering (JCEN), published by Springer. JCEN covers all aspects of design and implementation of cryptographic hardware and software.
In 2007, Koç was elected as IEEE Fellow for his contributions to cryptographic engineering. He has been in the editorial boards of IEEE Transactions on Computers (2003-2008 and 2015-now) and IEEE Transactions on Mobile Computing (2003-2007). He was a guest co-editor of April 2003, November 2008, and November 2018 issues of the IEEE Transactions on Computers on cryptographic hardware and embedded systems, special-purpose hardware for cryptography and cryptanalysis, and cryptographic engineering in a post-quantum world.
Furthermore, Koç is in the editorial boards of International Journal of Foundations of Computer Science since March 2016, and Transactions of Nanjing University of Aeronautics and Astronautics since June 2019.
Koç is the co-author of the three books Cryptographic Algorithms on Reconfigurable Hardware, Cryptographic Engineering, and Open Problems in Mathematics and Computational Science, published by Springer in 2007, 2009, and 2014, respectively. In addition to contributing to 7 conference proceedings as co-editor, he has also authored or co-authored more than 150 scientific papers, and 13 US patents. Koç supervised 21 PhDstudents and 40 MS students, and also directed research theses of 6 undergraduatestudents. 11 of his Ph.D. students are currently professors (4 in the US, 4 in Turkey, and 3 in other countries).
Koç was an Assistant Professor at University of Houston (1988-1992), Assistant, Associate and Full Professor at Oregon State University (1992-2007). He established Information Security Laboratory at Oregon State University, and received Award for Outstanding and Sustained Research Leadership in September 2001.
Currently, Koç has appointments at İstinye University (İstanbul, Turkey), Nanjing University of Aeronautics and Astronautics (Nanjing, China), and University of California Santa Barbara. His research is funded by private and national research organizations, on aspects of cryptographic engineering, finite field arithmetic, random number generators, cyber-physical security, and neuromorphic engineering performed within Koç Lab composed of postdoctoral researchers, PhD and MS candidates, and undergraduate students.
Dr. Thar Baker is a Reader in Cloud Engineering and Head of Applied Computing Research Group (ACRG) in the Department of Computer Science at Liverpool John Moores University (LJMU), UK. He has received his PhD in Autonomic Cloud Applications from LJMU in 2010, and became a Senior Fellow in Higher Education Academy (SFHEA) in 2018. Dr Baker has published numerous refereed research papers in multidisciplinary research areas including: Cloud Computing, Big Data, Algorithm Design, Green and Sustainable Computing, IoT and Autonomic Web Science. He has been actively involved as a member of editorial board and review committee for a number of peer reviewed international journals (e.g., FGCS and JNCA), and is on programme committee for a number of international conferences. Dr. Baker was appointed as Expert Evaluator in the European FP7 Connected Communities CONFINE project (2012-2015), and currently an Expert Assessor for UNISCO Newton projects. He worked as Lecturer in the Department of Computer Science at Manchester Metropolitan University (MMU, UK) in 2011. Prior to this, he was working as a Post-Doctoral Research Associate in the area of Autonomic Cloud Computing at LJMU.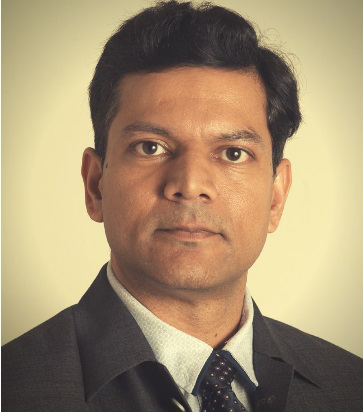 Director, Blockchain R&D Lab
Curtin University, Australia
Dr.Vidyasagar is a multi-award winning researcher and the Director of the Blockchain R&D Lab at Curtin University, who has exponentially strengthened Curtin's reputation by singlehandedly securing over $1.6 million in external research funding by building strong industry partnerships, leading to an outstanding publications track record along with 10 on-time PhD completions. He is extremely media active.
He received a master's degree in Computer Science from University of New Castle (2002), and a PhD in Information and Cyber Security from Curtin University, Australia (2006). He is currently engaged in research and development on Blockchain, Internet of Things and other emerging technologies.
He works closely with industry and undertakes practical; real-world industry focussed research projects. He has secured several research grants from industry and government to drive research in emerging areas of technology like blockchain, internet of things, sensor networks and deep learning.
Dr.Vidyasagar is an internationally recognised scholar in the area of Smart Grids & Blockchain demonstrated with my high H-index (Scopus 22, Google Scholar 29) and high citations (Scopus 1705, Google Scholar 3352). His excellent publication track record is demonstrated with by 160 publications and recent high impact journals in 2018-2019. I have published my research in IEEE TII (IF 7.377), J. of Elec. Power & Energy Sys. (IF 3.610), J. of Network & Computer Applications JCNA (IF 3.500), Computers & Industrial Engineering (IF 3.195), Energies (IF 2.68), Int J. of Fuzzy Systems (IF 2.396), Info. Tech. & People (IF 1.639). He is also the Guest Editor of the top A* journals like IEEE Transactions on Industrial Informatics (IF 7.377).
He has delivered several keynote presentations (UIC 2009, IEEE DEST 2011, INDICON 2014) and organised numerous international conferences (CEAS 2011, CUBE 2012, CUBE 2013) around the world. He has published over 160 technology articles. In 2019 he is involved in organising Australasian Conference on Information Systems (ACIS 2019) as an industry chair.https://www.acis2019.org/He is an invited speaker at the Blockchain in Oil & Gas Conference in Perth which will be held on 5th Dec 2019, https://www.blockchain-oilandgas-australia.com/page/1434507/speakers
Dr.Vidyasagar continues to establish new industry partnerships that further promotes Curtin brand. Chartered Accountants ANZ have invited him to run a half-day masterclass on blockchain for C-level executives in Sept 2019. Similarly, Dr.Vidyasagar is delivering a thought-provoking address to the Australian Human Resources Institute on how Blockchain will transform HR management (Aug 2019). He is addressing C-Suite executives at the Blockchain in Oil & Gas Conference (Dec 2019) on Strategic Mineral Traceability. In June 2019, Dr.Vidyasagar completed a pre-accelerator program called HARVEST (scholarship recipient) where he represented Curtin's research on Blockchain and build deep linkages with agribusinesses who need blockchain based traceability and provenance to create value-added products and ensure food safety. This resulted in 8 new industry connections that now want him to build a blockchain platform for their businesses.
In 2019, Dr.Vidyasagar received the Emerald Literati Award (international award for an outstanding paper published by Emerald in 2018). He has 60+ media appearances that resulting in $450K+ in equivalent advertising dollars
Two of his PhDs received chancellor's commendation award for their research on Smart Grids. Dr Kevin Chai, my PhD graduate, is now the Lead Data Scientist at Curtin's Institute for Computation leading a team of 9 data scientists.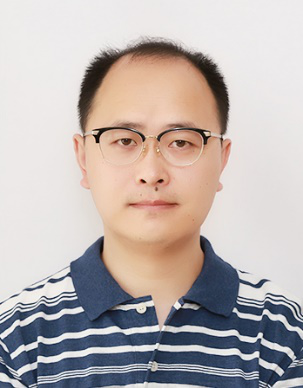 Nanjing University of Information Science and Technology, China
Zhaoqing Pan received the Ph.D. degree in computer science from the City University of Hong Kong, Hong Kong, China, in 2014. In 2013, he was a Visiting Scholar with the Department of Electrical Engineering, University of Washington, Seattle, WA, USA, for six months. He is currently a Full Professor with the School of Computer and Software, Nanjing University of Information Science and Technology, Nanjing, China. His research interests include video coding and machine learning. He has published 40 papers in ACM Trans on Multimedia Computing, Communications and Applications, IEEE Trans on Broadcasting, IEEE Trans on Industrial Informatics, IEEE Trans on Image Processing, IEEE Trans Multimedia, Journal of Visual Communication and Image Representation and other reputable journals and conferences. Some of his publications are selected as "ESI Top 1% Highly Cited Paper", "ESI Top 1‰ Hot Paper", and "Most Cited Paper in IEEE Trans. on Broadcasting".He currently serves as an Associate Editor of the IEEE Access, and an Editorial Board Member of the PLOS One. He was also the Lead Guest Editor for the Journal Advances in Multimedia, and Security and Communication Networks. He served as the Publication Chair for the 4th International Conference on Cloud Computing and Security (ICCCS 2018), the 5th International Conference on Artificial Intelligence and Security (ICAIS 2019), and an Organizing Committee Co-Chair for the 5th International Symposium on Semantic Computing and Personalization (SeCop 2018).He is a Senior Member of IEEE.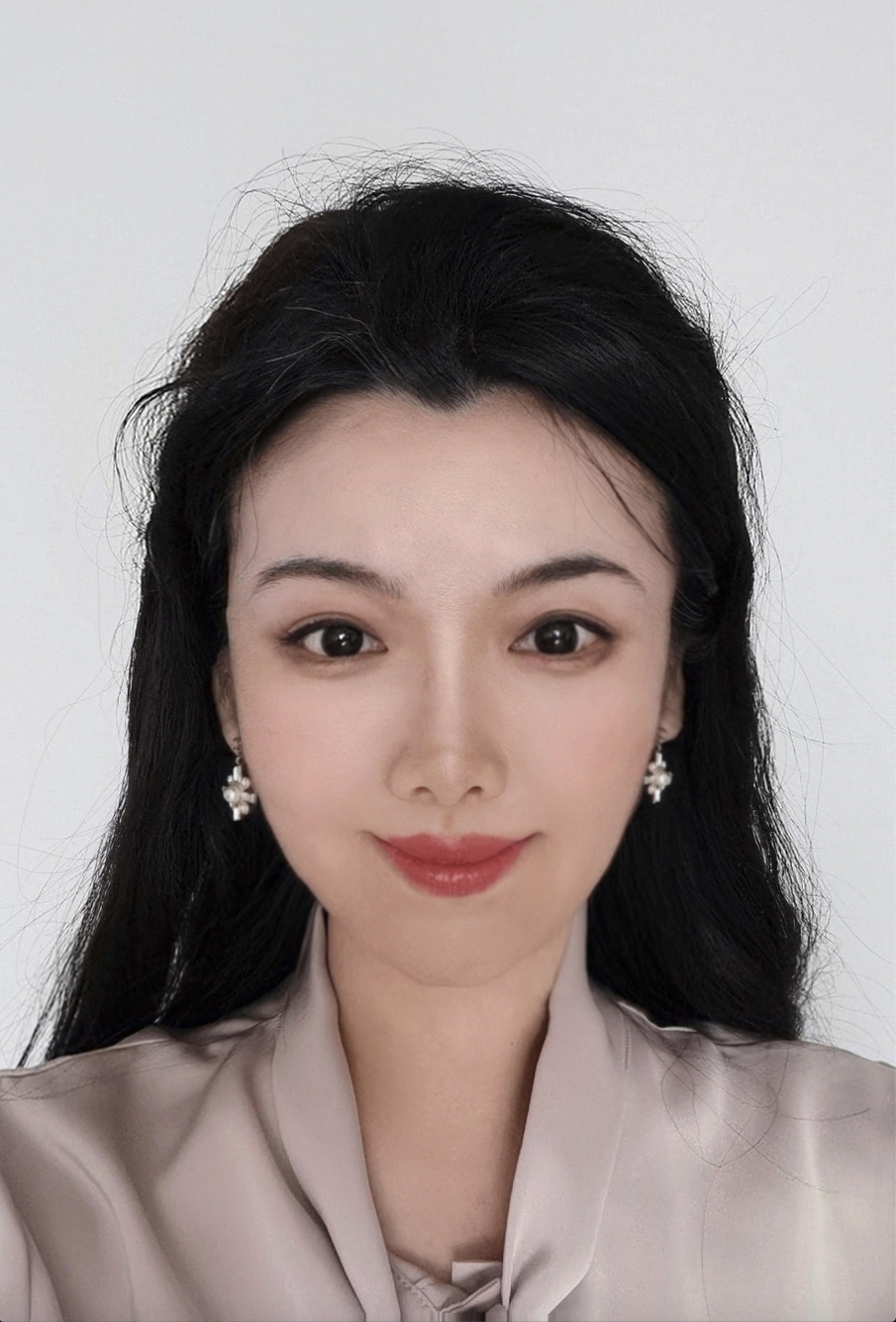 Nanjing Institute of Technology
, China
Yuan Tian has received her master and Ph.D degree from KyungHee University in South Korea. After that, she joined King Saud University as an assistant professor in the College of Computer and Information Sciences. She is now an associate professor in Nanjing Institute of Technology. She is currently on the editorial boards of several journals, and has been the workshop/session chairs, organization and program committee for several reputable international conferences. She has participated more than ten national and industrial projects in Korea and Saudi Arabia such as National IT industry and National Research Foundation. Besides, she also works as PI and Co-PI in several projects including National Plan for Science, Technology and Innovation (NPSTI). Her main research interest is information protection and privacy preservation in the area of IoT, Location-based Service(LBS), Social Networks, Cloud Computing and Healthcare domain.