Çetin Kaya Koç received his Ph.D. in Electrical & Computer Engineering from University of California Santa Barbara in 1988. His research interests are in cyber-physical security, cryptographic engineering, finite field arithmetic, random number generators, and neuromorphic engineering
Koç is the co-founder of the Conference on Cryptographic Hardware and Embedded Systems. The CHES Conference is the second largest cryptography conference and the premier forum for presenting scientific advances in all aspects of cryptographic hardware and security of embedded systems. Koç is also co-founder of two other conferences:International Workshop on the Arithmetic of Finite Fields (WAIFI) and Security Proofs for Embedded Systems (PROOFS). WAIFI is a forum of engineers and mathematicians interested in efficient software and hardware realizations of finite fields. On the other hand, the goal of the PROOFS workshop is to promote methodologies that increase the confidence level in the security of embedded systems, especially those that contain cryptographic mechanisms. Koç also organized and chaired the Open Problems in Mathematical and Computational Sciences Conference, held in Istanbul in September 18-20, 2013, and Cyber-Physical Security Education Workshop, held in July 17-19, 2017 in Paris, France.
Koç is the founding Editor-in-Chief of the Journal of Cryptographic Engineering (JCEN), published by Springer. JCEN covers all aspects of design and implementation of cryptographic hardware and software.
In 2007, Koç was elected as IEEE Fellow for his contributions to cryptographic engineering. He has been in the editorial boards of IEEE Transactions on Computers (2003-2008 and 2015-now) and IEEE Transactions on Mobile Computing (2003-2007). He was a guest co-editor of April 2003, November 2008, and November 2018 issues of the IEEE Transactions on Computers on cryptographic hardware and embedded systems, special-purpose hardware for cryptography and cryptanalysis, and cryptographic engineering in a post-quantum world.
Koç is the co-author of the three books Cryptographic Algorithms on Reconfigurable Hardware, Cryptographic Engineering, and Open Problems in Mathematics and Computational Science, published by Springer in 2007, 2009, and 2014, respectively. In addition to contributing to 7 conference proceedings as co-editor, he has also authored or co-authored more than 150 scientific papers, and 13 US patents. Koç supervised 21 PhDstudents and 40 MS students, and also directed research theses of 6 undergraduatestudents. 11 of his Ph.D. students are currently professors (4 in the US, 4 in Turkey, and 3 in other countries).
Koç was an Assistant Professor at University of Houston (1988-1992), Assistant, Associate and Full Professor at Oregon State University (1992-2007). He established Information Security Laboratory at Oregon State University, and received Award for Outstanding and Sustained Research Leadership in September 2001.
Currently, Koç has appointments at İstinye University (İstanbul, Turkey), Nanjing University of Aeronautics and Astronautics (Nanjing, China), and University of California Santa Barbara. His research is funded by private and national research organizations, on aspects of cryptographic engineering, finite field arithmetic, random number generators, cyber-physical security, and neuromorphic engineering performed within Koç Lab composed of postdoctoral researchers, PhD and MS candidates, and undergraduate students.
Dr. Yang Xiao currently is a Full Professor of Department of Computer Science at the University of Alabama, Tuscaloosa, AL, USA. His current research interests include Cyber Physical Systems, Internet of Things, Security, Wireless Networks, Smart Grid, and Telemedicine. He has published over 280 SCI-indexed journal papers (including over 50 IEEE/ACM transactions papers) and over 200 EI indexed refereed conference papers related to these research areas. His research has been supported by the U.S. NSF, U.S. Army Research, GENI, Fleet Industrial Supply Center-San Diego, FIATECH, and The University of Alabama's Research Grants Committee.
Dr. Xiao was a Voting Member of IEEE 802.11 Working Group from 2001 to 2004, involving IEEE 802.11 (WIFI) standardization work. He is an IEEE Fellow (FIEEE) and an IET Fellow (previously IEE) (FIET). He served/serves as a Panelist for the U.S. National Science Foundation (NSF), the U.S. Department of Energy (DOE), The Global Environment for Network Innovations (GENI), Canada Foundation for Innovation (CFI)'s Telecommunications expert committee, The Natural Sciences and Engineering Research Council of Canada (NSERC)'s Site Visit Committee (SVC), U.S. Army Medical Research & Materiel Command's (USAMRMC) Telemedicine & Advanced Technology Research Center (TATRC) via American Institute of Biological Sciences (AIBS), The National Defense Science and Engineering Graduate (NDSEG) Fellowships under the Department of Defense (DoD), The Science, Mathematics, Research for Transformation (SMART) Scholarship under DoD, and the Chinese Academy of Sciences (CAS), as well as a Referee/Reviewer for many national and international funding agencies. He currently serves as Editor-in-Chief for Cyber-Physical Systems (Journal), International Journal of Security and Networks, and International Journal of Sensor Networks. He had (s) been an Editorial Board or Associate Editor for 20 international journals, including IEEE Transactions on Systems, Man, and Cybernetics: Systems, during 2014 to 2015, IEEE Transactions on Vehicular Technology, during 2007 to 2009, and IEEE Communications Survey and Tutorials, during 2007 to 2014. He served (s) as a Guest Editor for over 20 times for different international journals, including IEEE Network , IEEE Wireless Communications, and ACM/Springer Mobile Networks and Applications (MONET).
Dr. Xiao had supervised 16 Ph.D. graduates and 19 M.S. graduates in the past.
Prof. Yi Pan
Regents' Professor of Georgia State University(USA)Member of EU Academy of Sciences
Dr. Yi Pan is currently a Regents' Professor and Chair of Computer Science at Georgia State University, USA and a Member of EU Academy of Sciences. He has served as an Associate Dean and Chair of Biology Department during 2013-2017 and Chair of Computer Science during 2006-2013. Dr. Pan received his B.E. and M.E. degrees in computer engineering from Tsinghua University, China, in 1982 and 1984, respectively, and his Ph.D. degree in computer science from the University of Pittsburgh, USA, in 1991. His profile has been featured as a distinguished alumnus in both Tsinghua Alumni Newsletter and University of Pittsburgh CS Alumni Newsletter. Dr. Pan's research interests include parallel and cloud computing, big data, and bioinformatics. Dr. Pan has published more than 250 journal papers with over 100 papers published in various IEEE/ACM Transactions/journals. In addition, he has published over 150 papers in refereed conferences. He has also co-authored/co-edited 43 books. His work has been cited more than 11,600 times in Google Scholar and his current H-index is 56. Dr. Pan has served as an editor-in-chief or editorial board member for 20 journals including 7 IEEE Transactions. He is the recipient of many awards including IEEE Transactions Best Paper Award, several other conference and journal best paper awards, 4 IBM Faculty Awards, 2 JSPS Senior Invitation Fellowships, IEEE BIBE Outstanding Achievement Award, NSF Research Opportunity Award, and AFOSR Summer Faculty Research Fellowship. He has organized many international conferences and delivered keynote speeches at over 60 international conferences around the world.
Professor Muhammad Khurram Khan
Founding members of CoEIA
Muhammad Khurram Khan is currently working as a Professor of Cybersecurity at the Center of Excellence in Information Assurance (CoEIA), King Saud University, Kingdom of Saudi Arabia. He is one of the founding members of CoEIA and has served as the Manager R&D from 2009- 2012. He, along with his team, developed and successfully managed Cybersecurity research program of CoEIA, which turned the center as one of the best centers of excellence in the region.
He is founder and CEO of the 'Global Foundation for Cyber Studies and Research' (http://www.gfcyber.org), an independent, non-profit, and non-partisan cybersecurity think-tank in Washington D.C., USA, which explores and addresses global cyberspace challenges from the intersecting dimensions of policy and technology.
Prof. Khurram is the Editor-in-Chief of a well-reputed International journal 'Telecommunication Systems' published by Springer-Nature for over 26 years with its recent impact factor of 1.707 (JCR 2019). Furthermore, he is on the editorial board of several international journals, including, IEEE Communications Surveys & Tutorials, IEEE Communications Magazine, IEEE Internet of Things Journal, IEEE Transactions on Consumer Electronics, Journal of Network & Computer Applications (Elsevier), IEEE Access, IEEE Consumer Electronics Magazine, PLOS ONE, Electronic Commerce Research, IET Wireless Sensor Systems, Journal of Information Hiding and Multimedia Signal Processing, and International Journal of Biometrics, etc. He has also played role of the guest editor of several international journals of IEEE, Springer, Wiley, and Elsevier Science. Moreover, he is one of the organizing chairs of more than 5 dozen international conferences and member of technical committees of more than 10 dozen international conferences. In addition, he is an active reviewer of many international journals as well as research foundations of Switzerland, Italy, Saudi Arabia and Czech Republic.
Prof. Khurram is the recipient of King Saud University Award for Scientific Excellence (Research Productivity) in May 2015. He is also a recipient of King Saud University Award for Scientific Excellence (Inventions, Innovations, and Technology Licensing) in May 2016. He has secured 'Outstanding Leadership Award' at the IEEE international conference on Networks and Systems Security 2009, Australia. Besides, he has received certificate of appreciation for outstanding contributions in 'Biometrics & Information Security Research' at the AIT international Conference, June 2010 at Japan. He has been awarded a Gold Medal for the 'Best Invention & Innovation Award' at 10thMalaysian Technology Expo 2011, Malaysia. Moreover, in April 2013, his invention has got a Bronze Medal at '41stInternational Exhibition of Inventions' at Geneva, Switzerland. In addition, he was awarded best paper award from the Journal of Network & Computer Applications (Elsevier) in Dec. 2015.
He has published more than 350 research papers in the journals and conferences of international repute. In addition, he is an inventor of 10 US/PCT patents. He has edited 7 books/proceedings published by Springer-Verlag and IEEE. He has secured several national and international competitive research grants in the domain of Cybersecurity. He has played a leading role in developing 'BS Cybersecurity Degree Program' and 'Higher Diploma in Cybersecurity' at King Saud University. His research areas of interest are Cybersecurity, digital authentication, IoT security, cyber policy, and technological innovation management.
He is a fellow of the IET (UK), fellow of the BCS (UK), fellow of the FTRA (Korea), senior member of the IEEE (USA), senior member of the IACSIT (Singapore), member of the IEEE Consumer Electronics Society, member of the IEEE Communications Society, member of the IEEE Technical Committee on Security & Privacy, member of the IEEE IoT Community, member of the IEEE Smart Cities Community, and member of the IEEE Cybersecurity Community. He is also the Vice Chair of IEEE Communications Society Saudi Chapter. He is a distinguished Lecturer of the IEEE.
Dr.Vidyasagar is a multi-award winning researcher and the Director of the Blockchain R&D Lab at Curtin University, who has exponentially strengthened Curtin's reputation by singlehandedly securing over $1.6 million in external research funding by building strong industry partnerships, leading to an outstanding publications track record along with 10 on-time PhD completions. He is extremely media active.
He received a master's degree in Computer Science from University of New Castle (2002), and a PhD in Information and Cyber Security from Curtin University, Australia (2006). He is currently engaged in research and development on Blockchain, Internet of Things and other emerging technologies.
He works closely with industry and undertakes practical; real-world industry focussed research projects. He has secured several research grants from industry and government to drive research in emerging areas of technology like blockchain, internet of things, sensor networks and deep learning.
Dr.Vidyasagar is an internationally recognised scholar in the area of Smart Grids & Blockchain demonstrated with my high H-index (Scopus 22, Google Scholar 29) and high citations (Scopus 1705, Google Scholar 3352). His excellent publication track record is demonstrated with by 160 publications and recent high impact journals in 2018-2019. I have published my research in IEEE TII (IF 7.377), J. of Elec. Power & Energy Sys. (IF 3.610), J. of Network & Computer Applications JCNA (IF 3.500), Computers & Industrial Engineering (IF 3.195), Energies (IF 2.68), Int J. of Fuzzy Systems (IF 2.396), Info. Tech. & People (IF 1.639). He is also the Guest Editor of the top A* journals like IEEE Transactions on Industrial Informatics (IF 7.377).
He has delivered several keynote presentations (UIC 2009, IEEE DEST 2011, INDICON 2014) and organised numerous international conferences (CEAS 2011, CUBE 2012, CUBE 2013) around the world. He has published over 160 technology articles. In 2019 he is involved in organising Australasian Conference on Information Systems (ACIS 2019) as an industry chair.https://www.acis2019.org/He is an invited speaker at the Blockchain in Oil & Gas Conference in Perth which will be held on 5th Dec 2019, https://www.blockchain-oilandgas-australia.com/page/1434507/speakers
Dr.Vidyasagar continues to establish new industry partnerships that further promotes Curtin brand. Chartered Accountants ANZ have invited him to run a half-day masterclass on blockchain for C-level executives in Sept 2019. Similarly, Dr.Vidyasagar is delivering a thought-provoking address to the Australian Human Resources Institute on how Blockchain will transform HR management (Aug 2019). He is addressing C-Suite executives at the Blockchain in Oil & Gas Conference (Dec 2019) on Strategic Mineral Traceability. In June 2019, Dr.Vidyasagar completed a pre-accelerator program called HARVEST (scholarship recipient) where he represented Curtin's research on Blockchain and build deep linkages with agribusinesses who need blockchain based traceability and provenance to create value-added products and ensure food safety. This resulted in 8 new industry connections that now want him to build a blockchain platform for their businesses.
In 2019, Dr.Vidyasagar received the Emerald Literati Award (international award for an outstanding paper published by Emerald in 2018). He has 60+ media appearances that resulting in $450K+ in equivalent advertising dollars
Two of his PhDs received chancellor's commendation award for their research on Smart Grids. Dr Kevin Chai, my PhD graduate, is now the Lead Data Scientist at Curtin's Institute for Computation leading a team of 9 data scientists.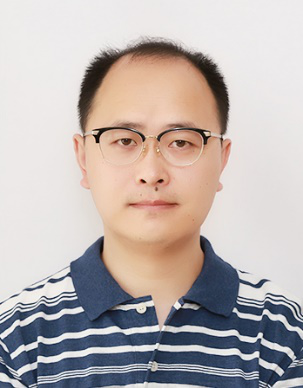 Nanjing University of Information Science and Technology
Zhaoqing Pan received the Ph.D. degree in computer science from the City University of Hong Kong, Hong Kong, China, in 2014. In 2013, he was a Visiting Scholar with the Department of Electrical Engineering, University of Washington, Seattle, WA, USA, for six months. He is currently a Full Professor with the School of Computer and Software, Nanjing University of Information Science and Technology, Nanjing, China. His research interests include video coding and machine learning. He has published 40 papers in ACM Trans on Multimedia Computing, Communications and Applications, IEEE Trans on Broadcasting, IEEE Trans on Industrial Informatics, IEEE Trans on Image Processing, IEEE Trans Multimedia, Journal of Visual Communication and Image Representation and other reputable journals and conferences. Some of his publications are selected as "ESI Top 1% Highly Cited Paper", "ESI Top 1‰ Hot Paper", and "Most Cited Paper in IEEE Trans. on Broadcasting".He currently serves as an Associate Editor of the IEEE Access, and an Editorial Board Member of the PLOS One. He was also the Lead Guest Editor for the Journal Advances in Multimedia, and Security and Communication Networks. He served as the Publication Chair for the 4th International Conference on Cloud Computing and Security (ICCCS 2018), the 5th International Conference on Artificial Intelligence and Security (ICAIS 2019), and an Organizing Committee Co-Chair for the 5th International Symposium on Semantic Computing and Personalization (SeCop 2018).He is a Senior Member of IEEE.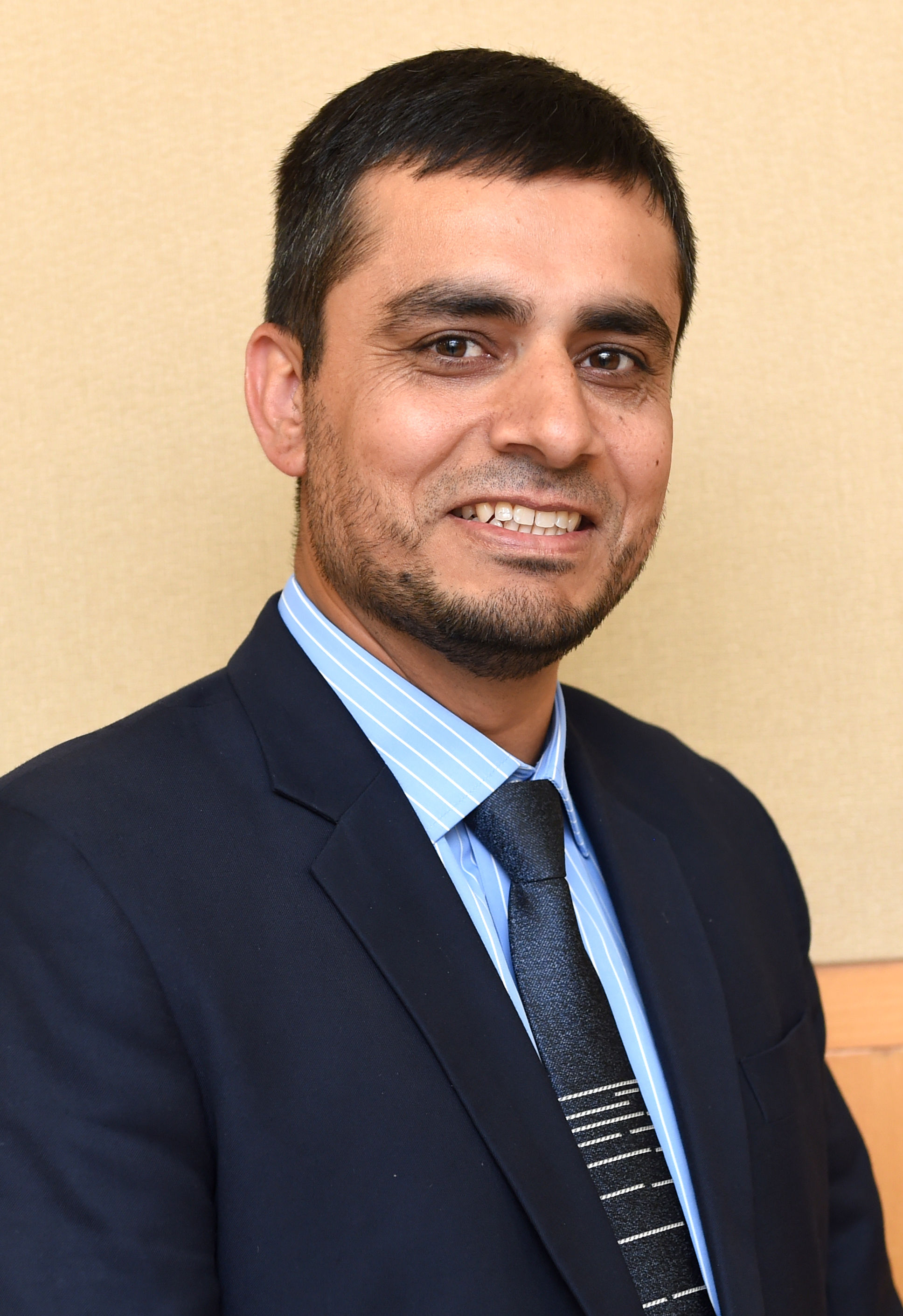 Professor Asad Masood Khattak
Asad Masood Khattak received his Ph.D. degree in Computer Engineering from Kyung Hee University, South Korea in 2012. He worked as Post-Doctoral Fellow at the Department of Computer Engineering, Kyung Hee University, South Korea and later joined the same department as Assistant Professor. In August 2014, he moved to Zayed University, UAE as Assistant Professor and promoted to Associate Professor position in August 2017. His current research focus is User Profiling, Ontology, Knowledge Management, and Context-aware Computing. He is currently leading three research projects and participating in three additional research projects in the same research fields. He has secured research fund from government and private funding agencies. He has received various best paper, outstanding researcher and best theses awards. He has delivered invited speeches and lectures in over 10 different venues. He has authored/coauthored more than 100 journal and conference articles in highly reputed venues.