An internationally renowned scholar, Professor Wei Zhao has served important leadership roles in academic including the Chair of Academic Council at CAS Shenzhen Institute of Advanced Technology, the eighth Rector (i.e., President) of the University of Macau, the Dean of Science at Rensselaer Polytechnic Institute, the Director for the Division of Computer and Network Systems in the U.S. National Science Foundation, and the Senior Associate Vice President for Research at Texas A&M University. An IEEE Fellow, Professor Zhao has made significant contributions in cyber-physical systems, distributed computing, real-time systems, computer networks, and cyberspace security. He led the effort to define research agenda of and to create the very first funding program for cyber-physical systems, when he served as the NSF CNS Division Director in 2006. In 2011, he was named by the Chinese Ministry of Science and Technology as the Chief Scientist of the national 973 Internet of Things Project. Professor Zhao has been conferred honorable doctorates by 12 universities in the world and academician of the International Eurasian Academy of Sciences.
Pan Yi was selected as a member of the American Academy of Medicine and Biological Engineering for his outstanding contributions in the field of bioinformatics. He designed and developed many bioinformatics algorithms and tools, which strongly promoted the development of biology and medical science. Pan Yi's main research field is to use cloud computing, big data analysis, artificial intelligence, deep learning, etc. as tools to conduct research on bioinformatics and medical information. In this field, he has published more than 250 academic papers in SCI journals, more than 100 of which were published in top IEEE/ACM Transactions/Journals academic journals; he also published more than 150 academic papers in international academic conference proceedings, published and edited More than 40 books. His academic achievements have been cited more than 15,000 times, and his current H-index is 78. He has won the IEEE Distinguished Achievement Award, IEEE Distinguished Service Award, IEEE Transactions Best Paper Award, IEEE and other International Conference Best Paper Awards for many times, IBM Professor Award 4 times, and Japan Society for the Promotion of Science Senior Invitation Award twice. Won the Andrew Mellon Award and other awards. He has been invited to give conference keynote speeches at more than 60 international conferences, and has made nearly a hundred academic reports in many world-renowned universities.
Liu Bo, male, Mongolian, NLD member, graduate degree, doctor degree, graduated from Beijing University of Posts and Telecommunications, currently vice president and second-class professor of Nanjing University of Information Science and Technology. Mainly engaged in intelligent coding and modulation and physical layer security research. Selected as national outstanding youth, Ministry of Education Young Yangtze River Scholars, National excellent Youth, Jiangsu Youth May 4th Medal, Jiangsu mass entrepreneurship and innovation team leaders and other talent projects, as the second complete person won the second prize of national scientific and technological progress, the first prize of scientific and technological progress of China Electronics Society, the first prize of technological invention of China Electronics Society, and the first prize of innovation achievements of industry-university-research cooperation in China. As the first complete person, he won the first prize of science and technology in Jiangsu Province, the second prize of Natural Science Award of the Ministry of Education of the Ministry of Education, and the individual Award of Industry-University-Research Cooperation and Innovation of China.
Presided over 5 national key R & D projects, published more than 100 high-level SCI papers, and authorized 100 national invention patents.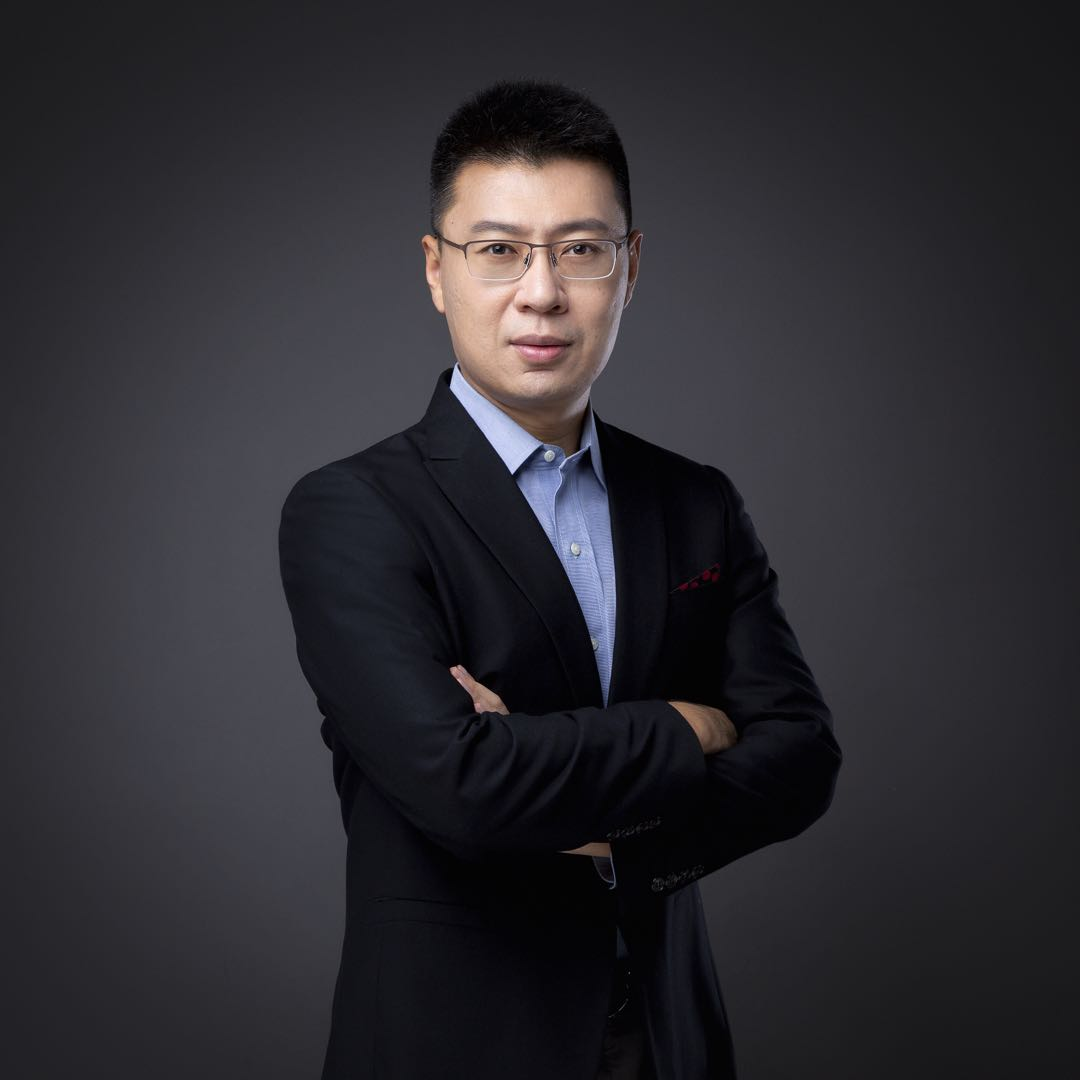 Southern University of Science and Technology
Prof. Yinqian Zhang is a Full Professor at Southern University of Science and Technology. Before joining SUSTech in 2021, he was an Associate Professor at the Ohio State University. His research focuses on the security of computer systems and computer architectures. His recent research interests lie in confidential computing and blockchain security. He is one of the most productive security researchers in the world, with more than forty high-quality research papers published at the most prominent security research conferences in the past ten years. He is a recipient of a CAREER Award from National Science Foundation, a Rising Star Award from the Association of Chinese Scholars in Computing, a Lumley Research Award from the Ohio State University, and one of 2022 Technology Innovators of Privacy-enhancing Computation selected by MIT Technology Review China.
Dr. Qiao Xiang is a Professor of Computer Science in the School of Informatics at Xiamen University. He receives multiple award supports from MOHRSS China, Fujian Province and Xiamen City. He is also the principle investigator of many national research projects, such as National Key R&D Program. His research interests include network formal methods, interdomain network protocols and Internet of Things. He published over 50 papers in top-tier conferences and journals such as SIGCOMM, SC, INFOCOM, HotNets, JSAC, TON and TMC. He serves as PC member of INFOCOM, DAC and IWQoS, and the steering committee member of ACM/IEEE-CS/AAAI CS2023 joint task force for computer science education. He receives Facebook Research Award and IEEE MASS Best Paper Award in 2019.
Xiapu Luo is an associate professor in the Department of Computing, The Hong Kong Polytechnic University. His research focuses on Mobile/IoT/Vehiclesecurity, blockchain/smart contracts security, Network security and privacy and software engineering with papers published in top security/software engineering/system/networking conferences and journals. His research led to ten best/distinguished paper awards, including ACM SIGSOFT Distinguished Paper Award in ISSTA'22, ACM SIGSOFT Distinguished Paper Award in ICSE'21, Best Paper Award in INFOCOM'18, Best Research Paper Award in ISSRE'16, etc. and several awards from the industry. He regularly serves in the program committee of top security conferences and received Top Reviewer Award from CCS'22. He is currently an associate editor of IEEE/ACM Transactions on Networking.
Dr. Joshua Zhexue Huang is a distinguished professor at College of Computer Science and Software Engineering and the founding director of Big Data Institute of Shenzhen University. Prof. Huang is known for his contributions to the development of a series of k-means type clustering algorithms in data mining, such as k-modes, fuzzy k-modes, k-prototypes and w-k-means, which are widely cited and used, andsome of which have been included in commercial software.Dr. Huang received his PhD degree from the Royal Institute of Technology in Sweden. He has published over 250 research papers in conferences and journals with over 10000 citations, and served as conference and program chairs of several national and international conferences in the areas of data mining and big data. He is recognized as a scientist of Career Scientific Impact in Stanford University World's top 2% scientists list.
Wang Yang is currently a professor at the Shenzhen Institutes of Advanced Technology, Chinese Academy of Sciences, a doctoral supervisor, and an adjunct professor at Xiamen University. His main research direction is cloud computing and big data analysis and processing. He once studied and worked in many universities and research institutions , including the University of New Brunswick in Canada, the IBM Atlantic Advanced Research Center in Canada, and the Illinois Institute of Technology in the United States, and participated in many cloud computing and big data conferences in different countries and at different levels Related engineering and research projects, his innovative work has won the Alberta Innovation Fund Award (2009-2011), the Canadian Fulbright Scholar Award (2014-2015). He has published more than 140 conference and journal papers.
Qu Qiang, a researcher and doctoral advisor, won the title of National Talent Plan, Shenzhen Local Leading Talent, Special Research Post of the Chinese Academy of Sciences, Director of Guangdong Blockchain and Distributed Internet of Things Security Engineering Research Center of the Shenzhen Institute of Advanced Technology of the Chinese Academy of Sciences, Director/Chief Scientist of Huawei Cloud Blockchain Laboratory, and concurrently served as Director of the Blockchain Center of the United Nations World Silk Road Forum Digital Economy Research Institute. Member of the Blockchain Special Committee of the Chinese Computer Society, the expert committee of the Blockchain Application Branch of the China Federation of Logistics and Procurement, and the academic expert committee of the Asian Blockchain Industry Research Institute. In addition, Qu Qiang is a visiting professor of the Chinese University of Hong Kong in Shenzhen Campus, a visiting professor of the University of Inopolis in Russia, and has served at Carnegie Mellon University in the United States, the Federal Polytechnic University of Zurich, etc. Dr. Qu Qiang's main research fields are blockchain systems, database systems and data intelligence systems. He has published more than 100 papers in top academic journals and conferences, and has written several monographs in Chinese and English, including Blockchain+Artificial Intelligence: The Next New Economic Model to Change the World. The space-time blockchain technology has won the best paper award awarded by IBM and WISE 2018 in Dubai. Presided over a number of national, provincial and ministerial projects, and served as the chief scientist of key R&D programs of the Ministry of Science and Technology.


Dr. Yanjie Wei is a professor and the executive director in Center for High Performance Computing,Shenzhen Instituteof Advanced Technology, Chinese Academy of Sciences. He earned his Ph.D in 2007 at Michigan Tech University in the field of computational biophysics. From 2008 to 2011, he worked as a postdoctoral research associate at Princeton University. His research focuses on high performance computing and computational biology/bioinformatics. He is serving as the editorial member for Future Generation Computer Systems and Interdisciplinary Sciences--Computational Life Sciences. He has published more than 100 peer reviewed journal/conference papers, including Nucleic Acids Research, PloSComputationalBiology,Briefings in Bioinformatics, Bioinformatics, Cell Research, BMC Bioinformatics, Proteins,J of Chemical Theory and Computation,Journal of Physical Chemistry B, ICPP2016, ICPP2018, PPoPP2015.