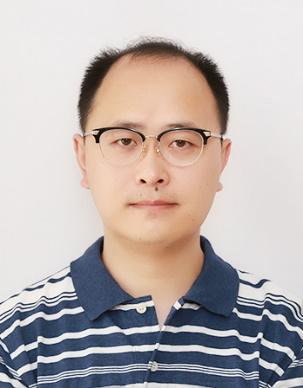 Tianjin University, China
Zhaoqing Pan received the Ph.D. degree in computer science from the City University of Hong Kong, Hong Kong, China, in 2014. In 2013, he was a Visiting Scholar with the Department of Electrical Engineering, University of Washington, Seattle, WA, USA, for six months. He is currently a Full Professorin Tianjin University. His research interests include video coding and machine learning. He has published 40 papers in ACM Trans on Multimedia Computing, Communications and Applications, IEEE Trans on Broadcasting, IEEE Trans on Industrial Informatics, IEEE Trans on Image Processing, IEEE Trans Multimedia, Journal of Visual Communication and Image Representation and other reputable journals and conferences. Some of his publications are selected as "ESI Top 1% Highly Cited Paper", "ESI Top 1‰ Hot Paper", and "Most Cited Paper in IEEE Trans. on Broadcasting".He currently serves as an Associate Editor of the IEEE Access, and an Editorial Board Member of the PLOS One. He was also the Lead Guest Editor for the Journal Advances in Multimedia, and Security and Communication Networks. He served as the Publication Chair for the 4th International Conference on Cloud Computing and Security (ICCCS 2018), the 5th International Conference on Artificial Intelligence and Security (ICAIS 2019), and an Organizing Committee Co-Chair for the 5th International Symposium on Semantic Computing and Personalization (SeCop 2018).He is a Senior Member of IEEE.
Dr. Yanjie Wei is a professor and the executive director in Center for High Performance Computing,Shenzhen Instituteof Advanced Technology, Chinese Academy of Sciences. He earned his Ph.D in 2007 at Michigan Tech University in the field of computational biophysics. From 2008 to 2011, he worked as a postdoctoral research associate at Princeton University. His research focuses on high performance computing and computational biology/bioinformatics. He is serving as the editorial member for Future Generation Computer Systems and Interdisciplinary Sciences--Computational Life Sciences. He has published more than 90 peer reviewed journal/conference papers, including Nucleic Acids Research, PloSComputationalBiology,Briefings in Bioinformatics, Bioinformatics, Cell Research, BMC Bioinformatics, Proteins,J of Chemical Theory and Computation,Journal of Physical Chemistry B, ICPP2016, ICPP2018, PPoPP2015.